RANGE OF SERVICES
ATOMIX™ is our high purity division specializing in automatic welding and fabrication services for all applications, including DI water systems, PVDF, vacuum and medical gasses. In addition to world class welding, we provide on-site high purity and process piping installations. ATOMIX™ builds clean, which results in lower total costs by eliminating contamination issues in your production process.
MOBILE CLEAN FAB LAB
ATOMIX™ specializes in field work. Our fleet of fully equipped clean lab trailers are equipped with diesel generator power, climate control HVAC and built-in high purity purge gas systems so that field work can be performed to fab shop specifications. We utilize the latest state of the art equipment for orbital welding.
SHOP FABRICATION
ATOMIX™ maintains a modern "clean" fabrication facility in the Capital District. It is fully equipped for orbital and TIG welding, tubing and pipe preparation, precision tube bending and validation testing. Our weld coupon lab enables ATOMIX™ to develop custom weld programs that exceed our customers' needs and industry standards.
In-House Training Facility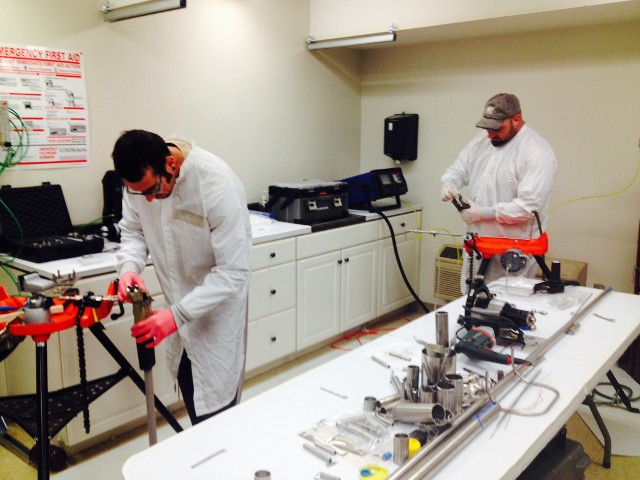 State of the Art Liburdi Orbital Welding Systems